Say Good Bye To Neck Pain!
Neck pain occurs when the neck muscles are strained due to improper sleeping positions or poor postures at work are some reasons that induce pain in such areas.
If you are working at your computer or using gadgets for long hours, you are sure to develop neck pain.
You need to loosen up those muscles pain. Massage away your discomfort with the 4 Head Intelligent Cervical Massager.
This Electric Neck Massager will relieve your aches, knots and muscle tension, combined with modern electronic technology and several patents to simulate real human massage for the best massage.
This 4 Head Electric Pulse Neck Massager heats up in seconds to mimic warm human hands and deliver "life-like" therapy for neck soreness, shoulder discomfort, and body tension.
Benefits:
Improving flexibility
Increasing natural pain killing Endorphin's
Assisting in recovery from sports activities and injuries
Strengthening the immune system
Improving circulation problems
Alleviating chronic and temporary pain and inflammation
Relaxation and restores a calm mind
Perfect for your neck aches and very portable to carry-on anywhere. 
Recovery of muscle soreness - massaging on sore areas of the body encourages increased blood flow and oxygen which helps soothes pain and reduces inflammation.


Helps reduce migraines - dramatic reduce in headache pain

Reduces stress and anxiety - Not only your neck will benefit from this Electric Neck Massager but your mood elevates too!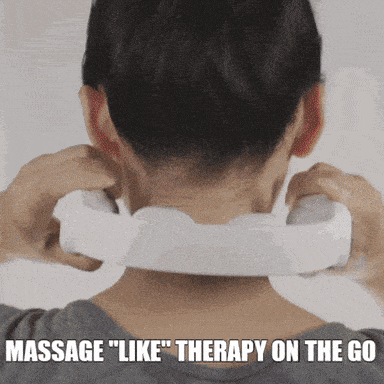 4 high-grade node deliver an immersive shiatsu massage, which is set up to automatically reverse directions every minute during each individual session.
Cutting-edge PTC technology provides safer and faster heating with a constant temperature.

A built-in advance sensor can precisely control the temperature range to avoid excessive heat.
With unique headphone style, this fashion cordless massager adopts exquisite design and lightweight design.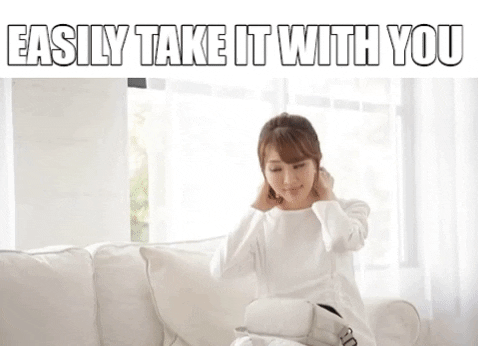 With high elastic frame technology, intelligent 3D suspension design and 4 point fixed design to fit your neck better.
Powered by a rechargeable lithium-ion battery and does not need to plug in during use.
A relaxing massage for up to 70-80 minutes on a single charge.
It allows you to enjoy a relaxing massage anywhere.
   



Package includes:
1x Electric Neck Massager
1x Remote Control
1x USB Cable